On Flexibility and Adjusting Goals
For the past 20ish weeks, I've tentatively held onto the goal of running a half marathon this fall. First, because it just feels weird not to be training for a distance race, and second, because I thought it would serve as great motivation to keep running during times when I was otherwise feeling too lazy.
Plus, if I'm being perfectly honest, I kind of liked the thought of showing up at a race with my big belly and still running a decent time. Because in my running fantasies, I'm obviously going to feel awesome and run super wicked fast. Always.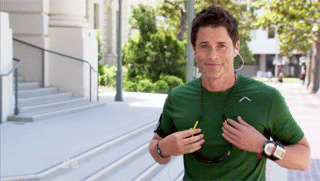 I held onto that goal when 1st trimester knocked me on my butt and caused me to really reduce my running miles. Gained confidence when 2nd trimester started and my energy levels increased. I wasn't really in peak training and never actually made a training plan — I just tried to keep a decent base and increase my long runs when I could.
And then I had a 9 mile run a couple of weeks ago that served as a wake up call. Not because the run itself was awful. Actually — what happened was worse. The run felt amazing, but it knocked me off my feet for days afterward. And that was even scarier. All this time I've been running tuned into how things might be going for the baby — watching my breathing, making sure things didn't feel off with my heart rate, never pushing myself to exhaustion and stopping if I ever felt cramps. In all of that, I kind of forgot to take a moment to think about what my runs were doing to me…and assess whether my body was holding up okay.
Like most runners, I've grown accustomed to pushing through varying degrees of pain over the years — to the point where it's become somewhat automatic. The fact that I could feel no pain during a long run only to be hobbling around the second I stopped was proof that I wasn't really doing as great of a job listening to my own body (a term I sort of hate during training but is vital now) as I thought.
It was also enough to make me finally let go of that half marathon goal for good. If nothing else, this pregnancy is teaching me some pretty valuable lessons in flexibility.
After a short little heart-to-heart with myself, I admitted that I didn't need a half marathon as a goal to stay motivated. I've been pretty committed to running these past several months regardless. In fact, when I was completely honest with myself, I realized the only reason I was still hoping to run the half marathon was just because I wanted to say I did. I wanted to have that moment of pride.
But 2013 is the year of babies, not pride and PRs.
So I'm sticking to shorter races from here on out. As much as I hate the 5K distance (especially now that I can't go fast), I think 5Ks are going to be my thing this fall. And I'm surprisingly okay with that. I know sometimes I may sound like I'm really hard on myself because I talk about wanting to go fast or complain about race envy, but in reality, I know that now is not the time for those things. I really am content just to be able to run. And I certainly don't want to do something stupid that would force me to have to stop running for good — or impede with labor and delivery down the road.
I'm hoping to add in a few more fun races throughout the fall, but for now, here are THE BIG THREE that I have on my schedule. My only goal is to make it to the finish of each one — whether I'm running, walking, or shuffling doesn't really matter at this point.
Fortunately the half marathon I wanted to sign up for has a 5K option. Evan and are both signed up for this, and I've given him strict instructions to actually race the thing. We all know I haven't exactly held back for him in the past. We'll see if he actually does…or if he wants to continue to prove that he's a much better person than I.
October – Harpoon Octoberfest Race
I ran this last year and had an absolute blast. Such a well organized race with a great party afterward. Although I unfortunately won't be able to partake in the beer festival, I'm really excited to run this one on a team with friends and family — including a cousin who is also pregnant (and due in Feb). I can't wait to shuffle along the course with her. And I'm sure our husbands will appreciate the extra beer tickets.
*If you are looking for a fun fall race in Vermont, I highly suggest the Harpoon Octoberfest!! It's a weird distance (3.6 miles) but I promise it's a great time.
November – Turkey Trot (TBD)
I'm going to be almost 37 weeks pregnant by Thanksgiving (yikes!!). I really really want to run a Turkey Trot, even if I have to crawl my way to the finish line. And with that, I will make my "triumphant" exit from the world of pregnant racing.
It's not much, but it's enough to keep me excited about running through the fall…even if my running slowly becomes more of a walk. It's also enough to start getting me pumped up for 2014. I'm already declaring 2014 the year of PRs (yes, multiple).